10 Proven SEO Strategies to Boost Your Website's Visibility and Rankings
Today you're going to see the 10 SEO tips for website that actually work and that you need to know but before that let's understand why is it necessary to optimize these SEO tips-
According to a study by WordStream, over 9 out of 10 people trust Google to provide the highest quality results in their search. So how does Google rank websites? And why should you care? Well, if you're wondering how your website can compete with the best websites in Google results, it all starts with Search Engine Optimization (SEO).
Table of Contents
SEO, or search engine optimization, is all about using the proper & best SEO tips for websites, techniques and strategies to improve your website's SEO ranking. SEO isn't just about having a great product. It's about crafting a strategy that leads to better results for your business. There are a lot of factors that go into SEO and most small businesses aren't successfully meeting their site's potential for ranking in search engines. But it doesn't have to be this way — With these effective Top 10 SEO tips for a new website, you can significantly boost your website's search engine visibility.
10 SEO TIPS FOR WEBSITE
Here are simple & top 10 SEO tips for Website that you can use to get your site in front of your future customers:
1. Build a well-designed website
Web design comes first when we talk about the best SEO tips for websites, web design is more than simply creating eye-catching and well-crafted pages for your site. It is about making sure your website works as efficiently as possible for users, especially when it comes to search engine optimization (SEO). A well-designed website will ensure a better user experience, which is now a crucial factor in search engine optimization,If you are building a new website then you should follow these SEO tips for new website and It's important to understand that these two aspects are now intertwined and both play an important role in ensuring your website remains at the top of the SERPs:
While aesthetics and content matter, your team also needs to prioritize SEO best practices in your web design. Here are 5 best practices or tips for SEO-friendly web design—
Plan website structure
Set up a google search console
Create and submit a sitemap
Create a robot.txt file
Make sure your website is mobile friendly
2. Find & Target relevant keywords
Search engine optimization (SEO) is not easy. The more you research and test, the better off you'll be. One thing you can do to help yourself is to pick keywords that are relevant to your content. This focuses your efforts on the right keywords and leads you in the best direction for success. When we nail down these terms, we build better websites with content that converts more visitors into customers and get them where they want to go.
Keyword research is the foundation of an effective SEO strategy for your website and it is one of the best SEO tips for the website. If you know how to use keywords effectively, you can develop content that attracts more people to your website just by focusing on keywords.The first step is to identify your page's primary and secondary keywords. Your primary keyword is the main focus of your content. You only need to pick one primary keyword per page. It should be relevant to your page's focus, brand identity, products, or services.
3. Update old content
Fresh, expanding content is key for a high-quality blog and for effective SEO and whenever we explore top SEO tips for websites, Content always comes forward, however, don't worry about covering every topic under the sun if you simply don't have the time to research topics in-depth or if your expertise isn't at a point where you can provide in-depth information on the subject. Instead, focus on answering questions that are specific to your niche and filling your blog with quality content that you can easily update as events or developments occur.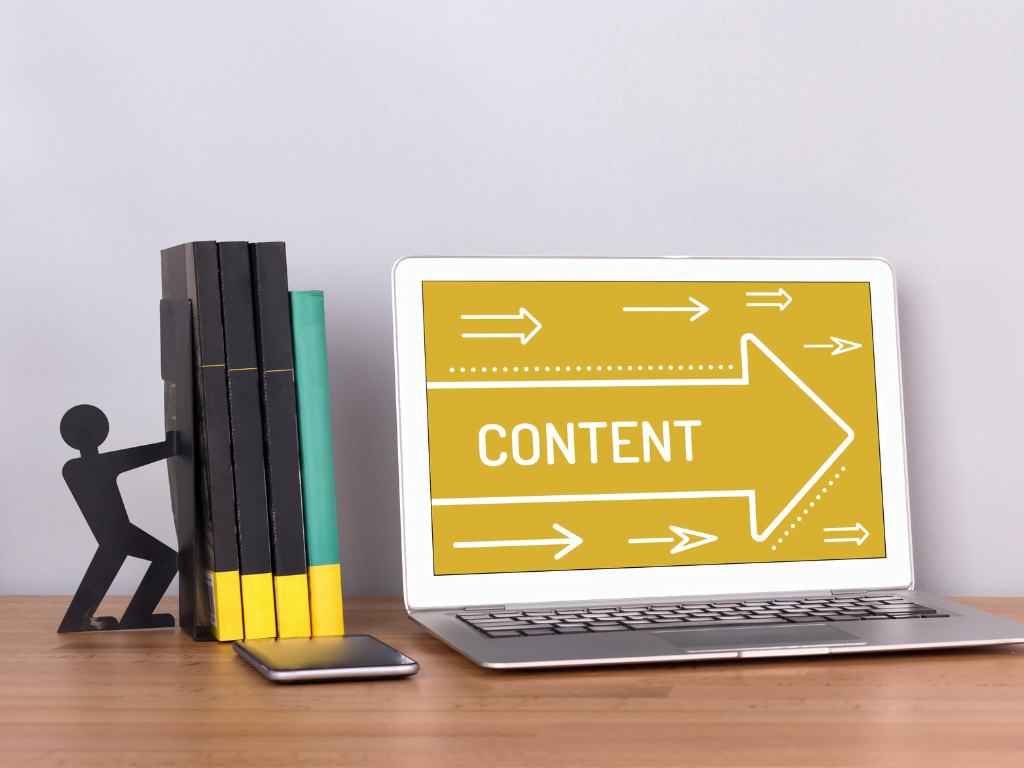 It doesn't matter if it's never going to be perfect; strive for quality over quantity and remember that search engines reward high-quality content over low-quality pages.
4. Optimise site images
Image optimization can go a long way toward improving your content's overall SEO.
Keep these 10 things in mind when adding an image to an article for effective SEO:
Images help make your content more accessible, attractive, and engaging.
Search engines look at images to determine if they are relevant to the content they are on.
Images can be optimized to make them more relevant.
Make sure that the image is a good fit for the text.
PNGs are best for technical drawings or images with text in them
GIFs are best for animations and when you want to preserve background transparency.
Size your images appropriately.
It's best to upload the largest size you can while keeping the file size under 100kb.
The dimensions of the image should be close to the display dimensions.
You can use a tool like Squoosh to compress images without sacrificing quality.
When it comes to SEO and conversion rates. Without an image on your site, it's hard for users to understand what you offer, what problems you solve and how you solve them—so ensuring these SEO tips for new website that every page has an image will help boost both search results and your conversion rate.
5. Focus on UX
Many sites focus on optimizing for search engines by optimizing their content. However, a better approach is to also optimize for user experience (UX) and usability. As a result, your site will be easier to find, more user-friendly and more likely to be shared.
To help shed light on where to prioritize your efforts, below we highlight five practices on how to effectively leverage UX design and usability variables to support your site's SEO performance.
1. Make navigation easy to find
2. Make content accessible
3. Make content easy to read
4. Make content easy to search
5. Inject trustworthiness into the experience
6. Use short, Descriptive URLs
Once you have the keywords in your post title and meta description, it's time to work on the URL. The most important SEO tip for a website here is that the URL should be short and descriptive so it helps people find your content easily. There's rarely much point in changing existing URL slugs as it takes too much time. You're also likely to do more harm than good. So let's focus on new posts and pages.
If you did keyword research and created content around that keyword, then focus on the following steps-
Step 1: Take a look at your current URL slug (the part after the domain name). Is it long? Do people struggle to remember it? Does it make sense? If not, try using some simple keyword research first and coming up with an alternative.
Step 2: Now make sure the new URL is easily remembered and appropriate for your post/page. Try using numbers instead of letters for example – "33k-blog-donuts" instead of "donuts-33k-blog" or "7k-blog-donuts
It's important to create a short, descriptive URL. That is the first & one of the best SEO steps in getting search engines to crawl your site and index it.
7. Speed up your website
If you want to increase the number of people who visit your website, reducing page load times is also an important factor & comes under the Top 10 SEO Tips for website.
Page load time doesn't just impact user experience. It can also affect your SEO. After all, if a page loads too slowly, users are unlikely to stick around, increasing your bounce rate. A page's loading time is one of the three Core Web Vitals and a ranking factor.
But how do you know whether or not your site's loading speed is on point?
There are few different ways to measure how long it takes for a webpage to load up:
Pingdom Tools – This tool measures the average load time for your site in milliseconds (ms). It also includes information about how often pages are being redirected and what type of connection it uses.
Google PageSpeed Insights – This tool checks for issues such as slow JavaScript execution, resource-blocking errors and duplicate content on any page of your site. You can also check out Google's recommendations on how to improve performance through these tools.
8. Target featured snippets
Featured snippets are powerful. Every SEO professional (including yours truly) aims to own any available featured snippets for their content. These expanded, descriptive search results appear as a special box prominently displayed at or near the top of the search results page (SERP).
Optimizing for featured snippets (FS) is one of the best SEO tips for website That can help Google better understand when your page is the best answer for a relevant query with one of these search features available.
The best way to improve your chances of having a featured snippet is by optimizing your content for structured data markup, an approach that relies on HTML and XML rather than plain text. The structured data markup allows webpages to be tagged with metadata that can be used by Google's algorithms to identify relevant content in the SERPs.
9. Focus on building relevant links
You can use links to help increase the relevance of your content and improve your rankings in search engines. A link from another site or blog is a great way to increase the authority of your content, and it also helps other sites that link back to yours, So if you post articles then focusing on building relevant links could be best SEO tips for website.
A link from another site or blog is a great way to increase the authority of your content, and it also helps other sites that link back to yours.
There are different types of links: internal links, external links, and so on. You want to focus on building relevant links rather than focusing on quantity alone. When you focus on quality over quantity for SEO, you will see an impact after one to three months of implementing a link-building strategy.
10. Pay attention to google algorithm updates
Google is constantly updating its search algorithm to make it easier for users to find the information they need. The latest update, for example, has caused some websites to lose traffic and others to see a boost. It's important to follow these Top 10 SEO tips for website and keep an eye on Google's updates because they can change drastically from day to day.
In addition to making adjustments based on user behaviour and web content quality, Google also makes changes based on algorithmic factors that include:
How often people are searching for certain keywords or topics
How many people are clicking through on ads
The age of a website (more people use smartphones than computers)
Did I Miss Anything?
Now I'd like to hear from you:
Were these 10 SEO tips for website helpful to you? If Yes, the which strategy from today's post are you going to try first?
Or maybe I didn't mention one of your favourite SEO tips.
Either way, let me know by leaving a comment below right now.
FAQs