10 effective Instagram growth strategies
Before diving into the list of 10 effective Instagram growth strategies First, let's understand what does it mean by Instagram growth is.
What Is Instagram Growth?
There isn't any specific meaning for Instagram growth. Some users measure their Instagram growth by the number of followers, likes, or comments on posts. Some measure it by their hashtags performance and page reach. But one of the best ways to measure your growth is by the Instagram engagement rate. Engagement rate helps you to measure how much your followers interact with your content.
But how to grow on Instagram?
Here we will show you 10 effective Instagram growth strategies to increase your followers' number and increase your engagement rate.
Table of Contents
10 effective Instagram growth strategies
Building a successful Instagram strategy is not a cup of tea. You've got people watching your every move, so it's important to make sure that you're doing everything you can in order to grow your following.
Understanding effective Instagram growth strategies can help your brand increase followers and reach a much wider audience which definitely increases brand awareness.
Here are 10 effective Instagram growth strategies you can use to get started with an Instagram growth guide that works for you.
1. Optimise your Instagram Bio
Your Instagram bio is an important factor in growing your following.
One of the most important effective Instagram growth strategies is to make sure your handle and Instagram profile name are relevant and clear so that people who are specifically seeking you out on Instagram can find and follow you. If you can fit a relevant keyword into your bio or name, even better.
In your bio, write a clear description of your business while still including bits of your brand personality.
2. Use Hashtags
You can use up to 30 hashtags for each post but the study shows that 20 hashtags per post work best for effective engagement on Instagram.
It means you have to be strategic about the hashtags you use in your post and hashtags should be relevant to your content.
To find the best hashtags for Instagram growth, there are plenty of tools from which you can freely do hashtags research or start typing keywords into the search bars of Instagram that are close to your business to see which trendy hashtags pop up. Use a combination of those relevant hashtags and some of the most popular hashtags in the world to help your post maximize reach.
3. Write Engaging Captions
Your Instagram post caption is another powerful part of Instagram growth.
It's the first thing people see when they look at your post, and it should be a great reflection of who you are and what you stand for.
When you write captions, make sure they're engaging and interesting. Don't just copy and paste a stock caption from your favourite social media platform—create something that reflects your brand personality, and makes the reader want to click through!
4. Be Consistent
Posting consistently on Instagram is one of the top Instagram growth hacks because of three reasons:
First, it helps you build a community around your brand. With more than 1 billion users, the Instagram community is huge and growing every day. This means there are more opportunities for you to reach your target audience and build relationships with them as they engage with your content.
Second, it helps you build or reinforce brand awareness. When people see your posts regularly on Instagram, they get to know who you are and what you stand for. This creates a sense of trust between you and your followers, which makes them more likely to engage with your products or services when the time comes for them to buy something from you.
Third, it builds buzz around new products or events that are coming up in the near future without having to spend money on advertising campaigns or other marketing strategies that could be costly in terms of time spent planning and execution as well as results achieved (if any at all).
5. Optimize Your Instagram Posting Schedule
The key to growing your Instagram account is to post content more frequently. But how often should you be posting?
It depends on who your audience is and what is their location.
If you're trying to spread awareness about a cause or promote a product, then the best strategy is to post on Instagram once every two weeks or so. You can post more often if you have something people want, but for most people, it's better to spread out the posts over time so that people don't get bored of seeing the same thing over and over again. As long as you don't keep posting too frequently, then your followers will continue coming back for more.
You can also use social listening tools to understand your audience's interests. Based on the findings, you can come up with the right posting schedule to boost your Instagram growth.
6. Engage With Your Audience
Engaging your audience on Instagram is super important, and it's something that you can do even if you don't have a ton of followers. It's not just about posting interesting content—it's about being a good person, too!
If you want to improve your Instagram growth, engage your audience by answering questions, explaining yourself, and being friendly.
7. Use Instagram Stories, Videos, and Live Videos
Did you know that only posting images on Instagram is a HUGE mistake? Instagram Live, Stories and Reels are all ways to get more engagement.
Instagram Live is perfect for a quick, spontaneous chat with your fans. It's also an excellent opportunity to show off your brand at the moment—and maybe even get a little creative when it comes to the content!
Stories are another great way to interact with your audience. They're a great way for you to showcase all types of content, but they don't have to be as scripted as a regular post, so they can be really fun!
Reels are also handy because they allow you to show off your brand while showcasing your talent as well. You can use them in conjunction with other tools like live videos or Instagram stories if you're looking for something more specific!
8. Collaborate With Other Brands
The first thing you can do to find the best partner for your product is to explore the Instagram platform and discover influencers with a similar target audience as you. Then, check out who those influencers are following or following back.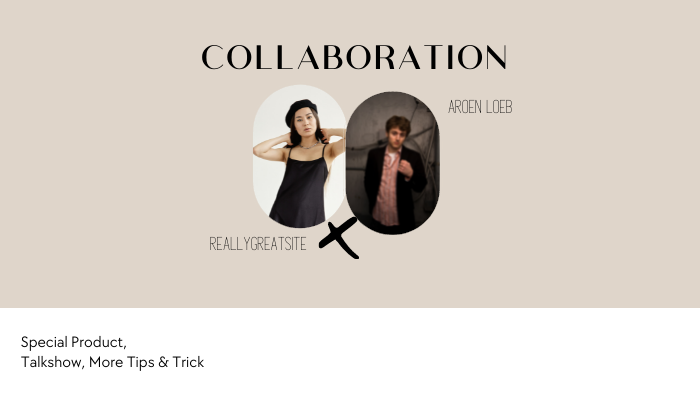 When you collaborate with other brands, your audience has the opportunity not only to engage with yours but their audience as well. This increases the likelihood that they'll try your product.
You get to add your insights and expertise to the customer experience design and product development process, creating stronger relationships with partners who might one day become customers of your own.
9. Run Instagram Ads
Want to ramp up your Instagram growth?
If you're looking for a way to get more people to see your posts, you need an advertising budget. While your organic growth is important, the ability to promote posts and run ads will help increase growth and reach even more people.
Getting the most out of Instagram is all about having a plan.
And the best way to get more people to see your posts? Hire an ad manager who can help you figure out what works, and then make it happen.
10. Run contests
If you're looking to grow your Instagram account, an Instagram contest is another top Instagram growth strategy to do just that. The prize itself will help you reach more people and get more eyes on your account, so you can start making connections with new followers who may want to buy from you in the future.
This type of contest is also a great way for brands and businesses to get creative with their content and engage with their customers. This makes it even more fun for them, which means they'll be more likely to continue following the brand (and maybe even share the post!).
Which of these strategies will you be implementing?
Even if you've never used any kind of social media for your business, Instagram growth can be a decisive step towards bringing your brand the added awareness it needs to thrive. You can shape your brand identity and reach a wider audience than ever before while engaging with your community in real, meaningful dialogue.
Now I would like to hear from you. Do you have any questions or tips to add to this list of 10 effective Instagram growth strategies? Please share them with us in the comments below.
FAQ'S